You can get some reward from Facebook feed like XP or coins. There is many ways to get more coins in game.
When you level up or unlock a new customer you can share a reward, and post a feed on your Facebook profile. When a friend will click on this link he will be redirect to a transition page like this one: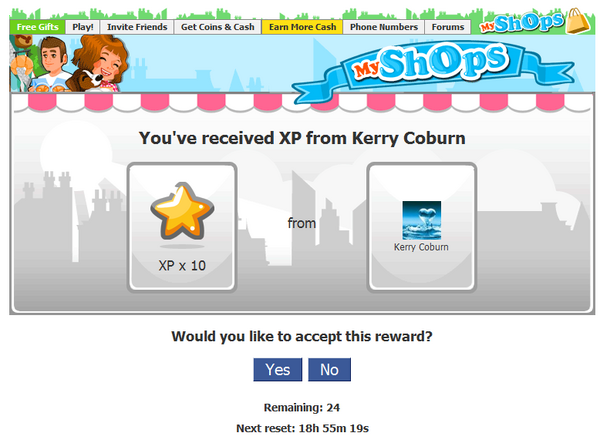 You can accept 10 coins rewards a day and 10 XP rewards a day, this reward can be some coins or some XP. Some ways to get those bonuses:
Welcome bonus: 5 XP
New Customer Bonus: 5 XP
Customer fully satisfied: 5 XP
Level Up: 10 XP
Achievements (trophies): 10 XP
Collection completed: 10 XP
Clean Street Bonus: 10XP
Robber Bonus: 3,000 coins
Upgrade truck bonus: 4,000 coins
Mission Completed: 4,000 coins
Good Unlocked: 4,000 coins
Good Upgraded: 4,000 coins

You can also receive 5 crates a day, reward is XP or coins, values are (random):
2000, 5000, 15000 coins
10, 15, 50 XP
Ad blocker interference detected!
Wikia is a free-to-use site that makes money from advertising. We have a modified experience for viewers using ad blockers

Wikia is not accessible if you've made further modifications. Remove the custom ad blocker rule(s) and the page will load as expected.