Bones
1. How would you unlock him : By delighting, Drake Ultra and Bleeding Beauty.
2. When you delight him you will unlock : Big Badwolf + Bones = Parker Killer
3. How much love does he need : He will need 25,50 and 100 love.
4. What does he purchase : Socks ( Clothes Shop ), Top Hat ( Hat Shop ), Rabbit ( Pet Shop ), Lollipop ( Candy Shop ).
5. How much beauty does he need : He needs 4 beauty to enter a shop.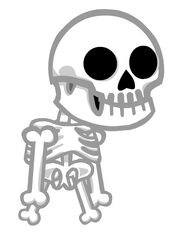 Ad blocker interference detected!
Wikia is a free-to-use site that makes money from advertising. We have a modified experience for viewers using ad blockers

Wikia is not accessible if you've made further modifications. Remove the custom ad blocker rule(s) and the page will load as expected.